Once upon a time invasion by military force could decide the fate of a nation and people – now it is invasion by immigration and conquest by the cradle that is engulfing our country.
All the while we're told to pat ourselves on the back and offer praise to how "enriched" we now are.
Native British now make up only 75% of the total population – that's down from 91% since 2001.
We can see our towns, cities and neighbourhoods changing all around us .
After thousands of years, London is finished as an English city and cities across our nation all mirror the same pattern: native British are dwindling whilst the numbers of migrants increases.
Ethnic minority populations, particularly Muslim and Third World, have increased at an astonishing rate.
Our country is literally being taken from us.
Looking to the maternity wards, we see the highest fertility rates among Muslims and those of the Third World who have been imported into this land.
Over a third of births in the NHS are Islamic and Third World.
Depending on which figures we accept – for the purposes of this email we'll take the lowest estimate from the Pew Forum – Muslims have children at a rate of 3 for every 1.8 for non-Muslims.
The Pew Forum predict that the gap will close – but even their extremely conservative figures put Muslims on having 10 children for every 7 born to non-Muslims in 2030.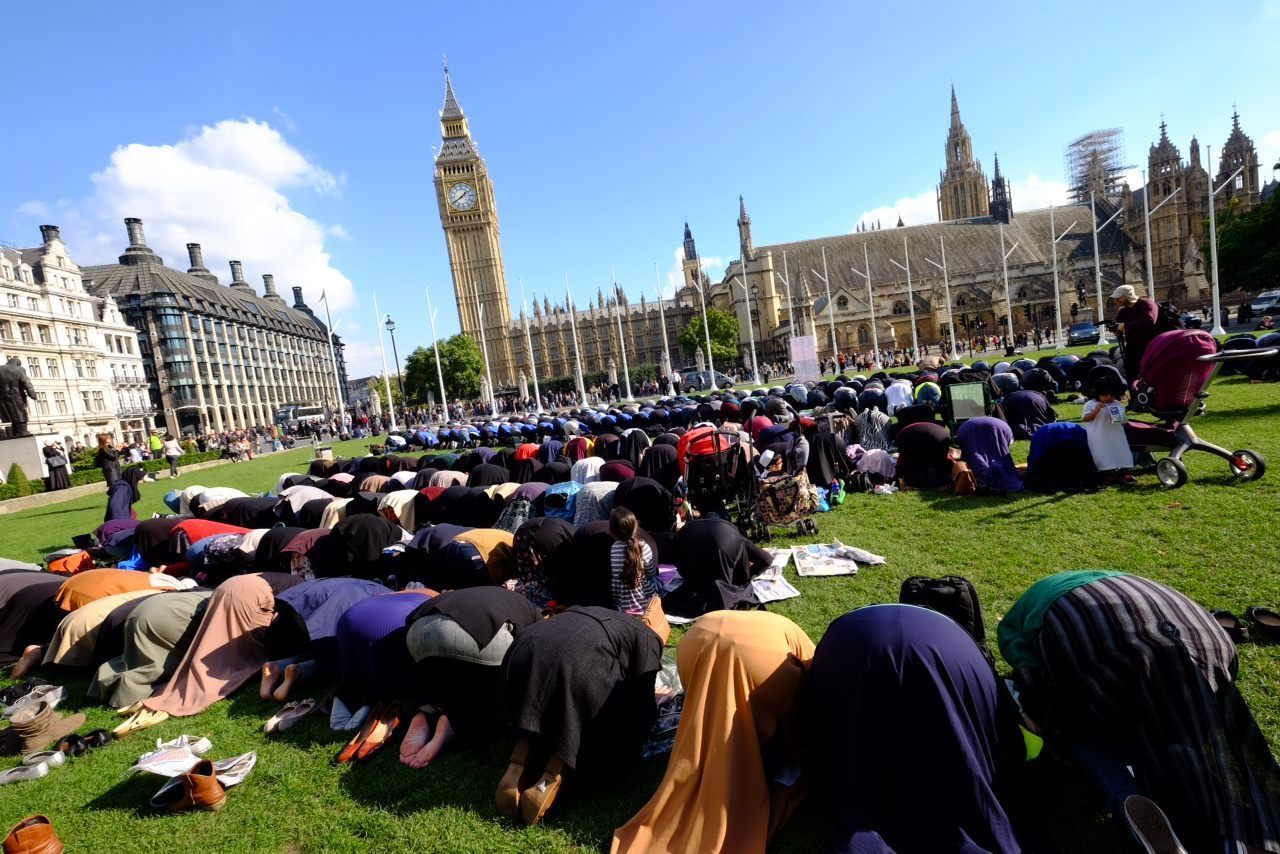 In 2001, around 5,000 council wards were 98% native British – now it stands at less than 800.
This is the reality for your children: Over 40% of the population of Britain will be Islamic in just 20 years time.
Then we will have Sharia Law across the land, the scourge of grooming will be at disaster levels, our beloved Britain, our green and pleasant land, will be a living nightmare for the next generation of our people.
Britain First is not wasting any more time: we have already taken the gloves off and vowed to fight the scourge of Islam head on.
Making matters worse, is the fact that the birth rate amongst the native British population has collapsed: it stands at present at approximately 1.3 children per female, far below the levels needed to keep our population levels static (2.2).
So while our population will shrink rapidly, the immigrant population, both naturalised and newcomers, will explode, tipping the ratio of Brits-to-immigrants to the point where there will be more of them than us.
There is only one option left open to us: Build a robust, patriotic political movement that will act as a bulwark against the inevitable erosion of our native rights, that will combat anti-British racism and discrimination, and confront and resist the fanatical Islamic movement in this country.
We need a "front line", and Britain First will be that front line.
This is exactly why Britain First exists, and why you should join our ranks as a member.
Britain First is leading the fight-back against militant Islam, political correctness, mass immigration and our crooked politicians.
Join Britain First for only £2 per month and you will receive a membership badge, a membership card and a welcome letter.
Please make your choice
Yours sincerely,
Jayda Fransen
Deputy Leader